Wilda L. White has a broad base of experience in business, law, journalism and activism. Immediately before launching her consulting practice, she was the executive director of Vermont Psychiatric Survivors (VPS), a civil rights advocacy organization whose mission is to end psychiatric coercion, discrimination and oppression.
Before joining VPS, Wilda served as the inaugural executive director of the Thelton E. Henderson Center for Social Justice at the University of California Berkeley School of Law, where she created programs and curricula for students interested in pursuing public interest legal careers. She also convened groundbreaking symposia focused on the intersection of race, sex and gender, and created workshops and seminars on anti-oppression.
She was also an Assistant City Editor at the Miami Herald during the time the newspaper won a Pulitzer Prize for Public Service, served as an international management consultant with McKinsey & Company, and was a name partner in a San Francisco plaintiff's litigation law firm.
Wilda began her career as a staff attorney at The Legal Aid Society of New York City.
While a student at the University of Vermont, she was president of the Gay Student Union, and co-founder of the Student Committee Against Racism (SCAR). She also co-founded the Jack London Neighborhood Association in Oakland, California, a community development organization, and served as its president. During her tenure, the San Francisco Business Times named her one of the 10 most powerful people in Oakland, California. Jerry Brown, then Mayor of Oakland, appointed her to the Oakland Board of Education.
Wilda was also a member of the Board of Directors of the San Francisco Trial Lawyers Association and the inaugural Chair of the Vermont Mental Health Crisis Response Commission, a state agency whose mission is to review police killings of people who at the time of their death were experiencing a mental health crisis.
Wilda is licensed to practice law in New York, California and Massachusetts. She holds a Bachelor of Arts degree from the University of Vermont, a Juris Doctorate from UC Berkeley School of Law, and a Master of Business Administration (MBA) from Harvard University Graduate School of Business Administration, from which she graduated with distinction.
Wilda, an avid squash player, has won tournaments in the U.S. and internationally. She represented California and New Hampshire at the Howe Cup Team Tournament in 2009 and 2015, respectively.
Wilda lives in Dorset, Vermont with Marley, her black lab.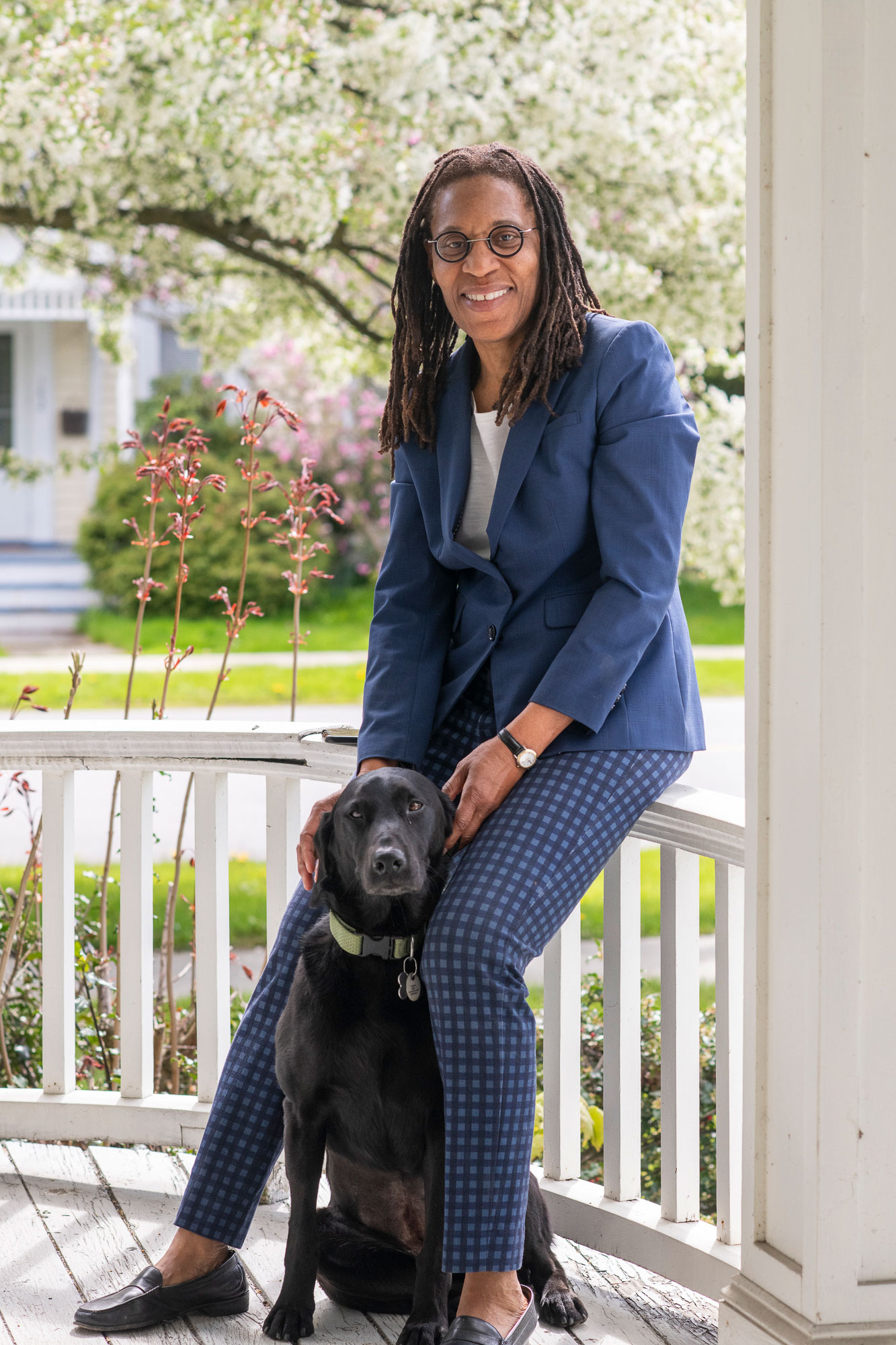 "Marley has taught me to follow my instincts, keep digging until I find what I want, and accept all of life's treats with gratitude."